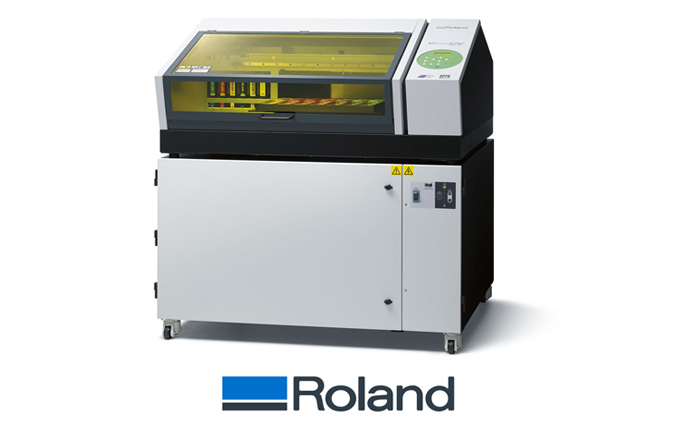 VersaUV LEF2 Series Benchtop UV Printer
Your customers want something unique. Give them something extraordinary with the VersaUV LEF2 series, the latest generation of Roland DG's award-winning benchtop UV printers. Simple to operate and packed with potential, the LEF2 series enables direct printing onto a huge range of materials and objects – producing stunning colour, realistic textures and stylish embossed effects.
The Roland DG VersaUV LEF2 series really pushes the boundaries of what's possible with print, adding value to off-the-shelf items by transforming them into unique, personalised pieces. Customise small and medium-sized items on demand by adding corporate branding and stunning graphics - from a single object to a short production run.
Choose LEF2-200 - 508mm (w) for versatile product personalisation.
Choose LEF2-300 - 770mm (w) higher-volume customisation.
State-of-the-Art, fast, on-demand printing on one or many items
Print directly onto a wide range of media - Print objects up to 200 mm
Feel the Colour with Gloss ECO-UV Ink
Add gloss or matte finishes, realistic textures, or 3D embossed effects