Bubble-Free Mouse Application Table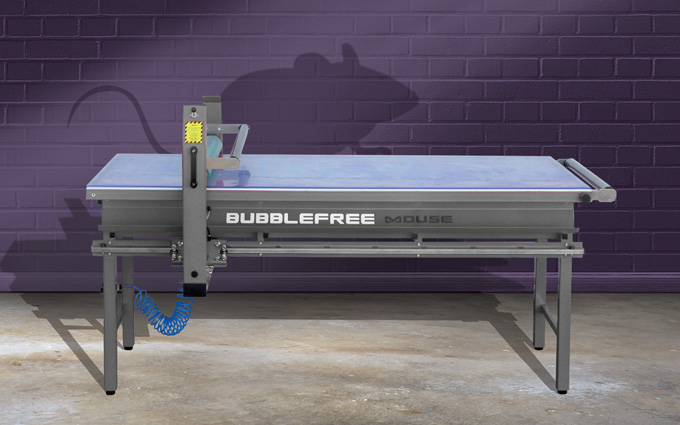 Not everyone has the space or access to install a large mounting and laminating table. Bubble-Free have solved that problem with the all new compact but mighty Mouse, available at a highly attractive price compared to other tables of similar build quality!
This little beauty has all the capability and finesse of its big brother, the Bubble-Free Pro, but in a smaller more portable package. Suitable for mounting and laminating digital prints to almost any flat surface up to a thickness of 60mm . The mighty Mouse makes big jobs seem small!