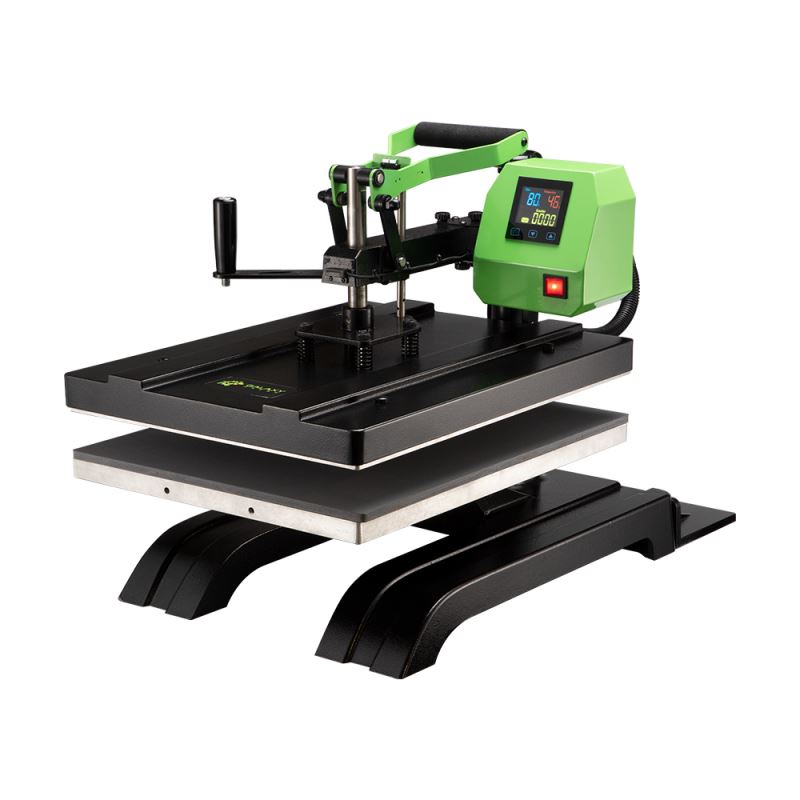 Galaxy Swing Light GS-303
The swing machine developed for a heavy-duty environment. Lighter in weight than its predecessor but with improved pressure makes this heat press usable with all heat transfer medias, Dye-sub materials and laser transfer paper. The wide space under the platten makes for ease of moving garments in and out the press. This is a popular unit with its stable quality, good performance and lower cost.
Swing Away Design, gives you completely unobstructed access to the lower platen.
Over The Center Pressure Distribution for superior evenness and speed of heating.
Dressable Lower Platen allows users to dress garments over the lower platen without stretching them out.
Interchangeable Control Box for ease of maintenance.
"RAMLOCK" Quick Change System to change multiple lower platens with different sizes easily.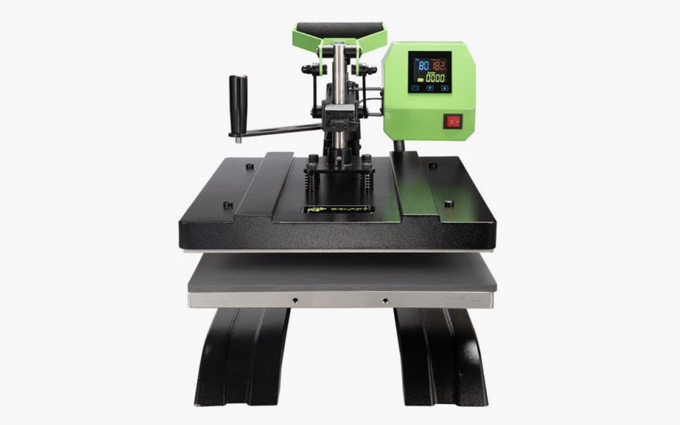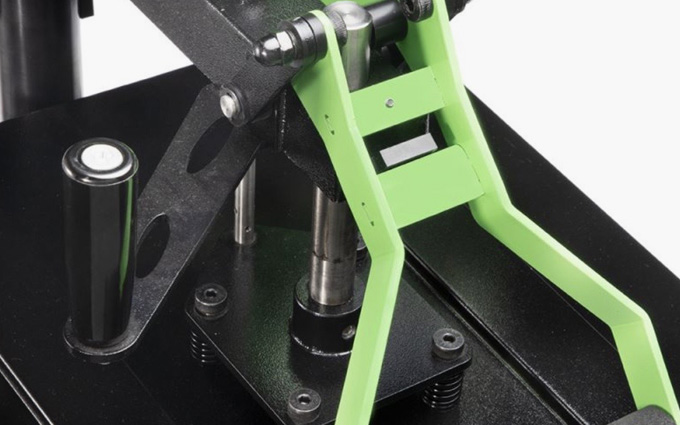 "RAMLOCK" Quick Change System