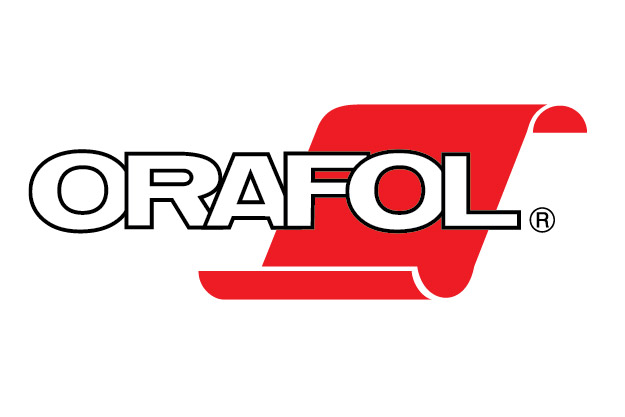 ORAFOL EUROPE GmbH is a recognized global leader in the manufacture of vinyl films and related adhesive products. Building on a long history of innovation in the field of engineering and adhesive technology, ORAFOL's current corporate structure was established in 1991 following the unification of East and West Germany.
Today, ORAFOL EUROPE has more than 1.5 million square-feet of state-of-the-art manufacturing facilities in Oranienburg, Germany, and distributors in more than 80 countries across the globe. The company has quickly become the leading manufacturer of calendered vinyl films in Europe, and an emerging global leader in a wide range of product markets including high-performance cast films, digital inkjet media, laminating films, retro-reflective films, screen printing film and industrial tapes. Unlike most manufacturers of graphic films, ORAFOL products are manufactured in ultra-modern facilities, using the industry's most advanced, efficient and environmentally friendly production technology. These facilities, along with ORAFOL's ISO 9001-certified manufacturing processes, result in products that provide unrivaled performance, consistency and value, and ultimately "peace of mind" for the company's growing family of end-users. You can find out more about ORAFOL
at their website
.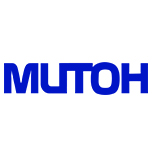 Mutoh wide format printers are for professional sign shops, designers and textile manufacturers. Choose from our range of Eco-solvent and UV large format printers for high-quality, durable digital graphics and vehicle wraps; or one of our sublimation printers for textile yardage, sports wear and promotional products. Compliment your sign and graphics production with one of the Mutoh ValueCut vinyl cutters for fast and accurate results, extending your workflow by allowing you to print and cut at the same time, or to produce quick and easy vinyl cut lettering.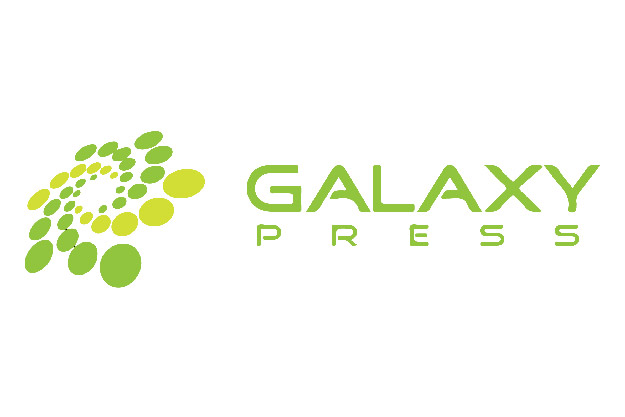 Galaxy heat presses are some of the most cost effective presses on the market but what really makes them stand out from the competition is the quality of the even heat that is across the whole platen, in all of the range. The temperature variation is only +/-10degrees on all points of the platen - compared to other brands where they can be +/- 40 degrees or more. This means that when you use a Galaxy brand heat press, you can be assured of a quality press, every time.
Galaxy presses are available in a range of sizes and types, to suit your needs. Whether you are a hobbyist or a production house, Galaxy have a press that will work for you.
Bubble-Free Pro is a mounting and application table manufacturer which can be used for all signmakers! This special machine was designed and built by a creative and professional team from only the best quality parts in Hungary.
With a range of additional options, you can make your table to suit your own needs - including a custom paint job!
The Bubble-Free Pro range of tables can save you up to 70% on normal application which gives you more time for other work and makes you money.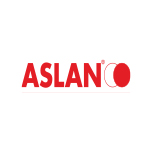 ASLAN, Schwarz GmbH is a private, family owned, company which has been a worldwide innovator in self-adhesive products for 60 years. In addition to a wide range of brand products, Aslan offer a variety of individual solutions tailored to customers' requirements.
As a specialist in self-adhesive films, Aslan have constantly developed and manufactured high-quality, unique products and marketed them internationally. One of the main markets for the diverse assortment of ASLAN products is "sign-making and digital printing". Aslan also have a large range of products for various sectors, including books & office, interior design, industry and construction trades, hobby crafts and glass decoration.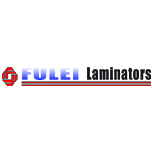 Beijing FULEI Industrial & Commercial Co., Ltd. was established in year1993, it is integrated with researching, manufacturing, sales and marketing in sign & printing industry. We are committed to supply professional lamination machines, such as cold laminators, hot laminators, liquid laminators, and also heat transfer machines etc. to global customers.
Fulei is the earliest cold laminator manufacturer in China and has become the biggest professional laminator manufacturing enterprise after 20 years development. It has passed ISO 9001-2000 certification since from 2004, also, dozens of models obtained CE, UL certificates.
The company development idea is "Seeking Sustainability by Trust, Pursuing Perfection by Professionalism", setting "Good faith" and "Professionalism" as the enterprise's value.
Distributed in over 50 countries and regions all over the world, including Europe, the United States, Latin America, Africa, Southeast Asia, Middle East, Australia and New Zealand etc.
Fulei will keep continuous innovation as value orientation; rely on technological innovation, strategic innovation and management innovation, drive the enterprise into a fast-growth stage, provide maximum value to customers and also the whole society.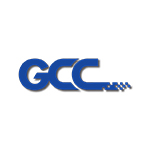 GCC offers a full range of vinyl cutters as follows to satisfy your various cutting needs.
From the AR24 for the hobby and craft market through to the Jaguar cutters for high volume cut vinyl production.
Founded in 1989, GCC is a global manufacturing company producing a broad range of quality products including cutting plotters, laser engravers, laser markers, laser cutters, UV-curable inkjet printers, Printer/Cutter for various applications such as signage & advertising, personalization & identification, gifts & promotions, apparel and electronics industries. Headquartered in Taiwan; through a worldwide network of authorised distributors and branch offices in United States, Europe and China, GCC commits to persistently pursue the goal of providing the best performance achievable in technologies, services and solutions, to meet customers' needs.

UniNet is a worldwide Original Equipment Manufacturer with over 25 years of experience in the imaging industry.
Our product capabilities and technologies have evolved throughout the years, allowing us to leverage our experience, market leadership, and R&D capabilities to serve our customers. We are continually committed to offering the highest value products and solutions, flexible full color, and multi-use solutions with durable and reliable results.
With sales, service and distribution networks on every continent, we have earned a global reputation for high-quality products and stellar customer service delivering quality worldwide.
We are a technology-driven company inspired and committed to inventing and reinventing environmentally conscious, transformative technologies that have the power to unlock new opportunities for businesses and to reduce traditional barriers. At UniNet, we choose to raise the bar by creating solutions that have a positive, lasting and sustainable global impact.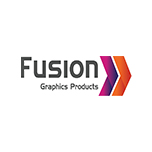 The FUSION brand covers a wide range of products, from cost effective digital vinyl to ACM, Digital wipes to liquid laminate and more.
Choose FUSION branded products when you need good quality products at a cost effective price.

Are No. 1 in the development and production of high-quality, functionalized, technical textiles worldwide. We set standards through innovative products and processes with the aim to optimize the benefits for our customers and the society.
Our mission is the profitable manufacture of coated and laminated technical textiles at all our locations, as well as the global distribution throughout all industries: sign, texineered textiles, defense. We create an added value for our customers. Innovative applications are in the focus of our technical development. We consistently expanding our application-oriented advisory competence as well as our international networks.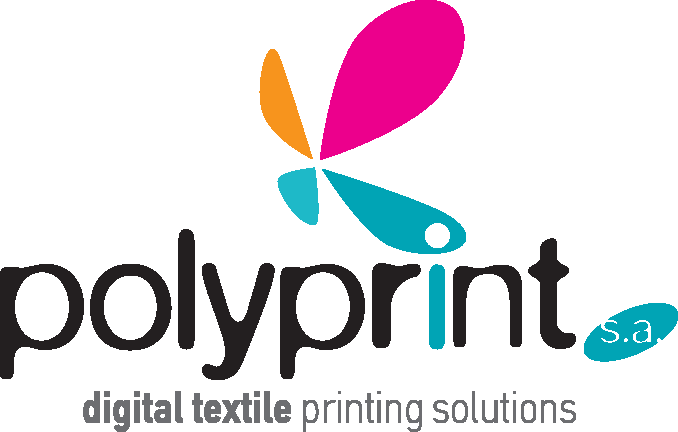 Polyprint are a company dedicated to textile printing since 1976 and synonymous with digital direct to garment printing since 2006.
Grounded on its know-how in the textile and digital technology fields, Polyprint today is a strong and fast-growing team of young and talented professionals, specialized in the production of TexJet® digital direct to garment printers, accessories and consumables. The TexJet® brand, introduced at the SGIA Expo in 2005, has already established a good reputation worldwide due to the stunning print quality the printers deliver as well as their cost-effectiveness and efficiency. 12 years later, TexJet® dtg printers are available in more than 55 countries through a global network of local distributors.

Keencut designs and manufactures manual cutters for the print finishing and picture framing markets, with world-leading accuracy and reliability. Products are sold around the globe to most countries in Europe, the USA, and as far afield as Russia and Australia.
We design and manufacture our entire product range at the Keencut factory in Corby, UK. We use the finest materials and state of the art manufacturing techniques to ensure the highest quality and reliability, and our products come with a minimum five-year comprehensive guarantee plus a minimum 20-year guarantee on all rotating and sliding bearings.
With a broad range of manual cutters, Keencut meets the ever-increasing requirements of customers in the sign-making, large & small format printing, and picture framing industries. Our dedication to finding the ultimate precision engineering solution to each application means that our products have a worldwide reputation as the most accurate, reliable and easy to use.
If you are looking for precision and durability in your cutter, choose Keencut.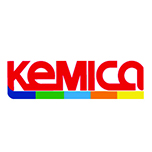 Although now part of the POLI-TAPE Group, ever since it was founded in 1974, KEMICA S.p.a. has been an internationally successful supplier of sign & digital products and industrial adhesive tapes. The product range extends from Vinyl's for Digital Printing, Sign Vinyls and Application Tapes to Over-laminating Films These products optimally complement the POLI-TAPE Group's existing activities, generate additional synergies and round off the product portfolio.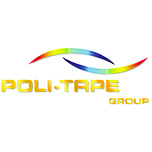 The Politape Group are a leading, innovative manufacturer of high-quality textile transfer films, digital printing media, sign making vinyls, laminating films and pressure-sensitive adhesive tapes with a strong focus on advertising and display lettering. We offer our national and international customers product and system solutions for a broad range of applications in industry and trade.
Politape are committed to providing customers with superior products that will greatly enhance customers products and services.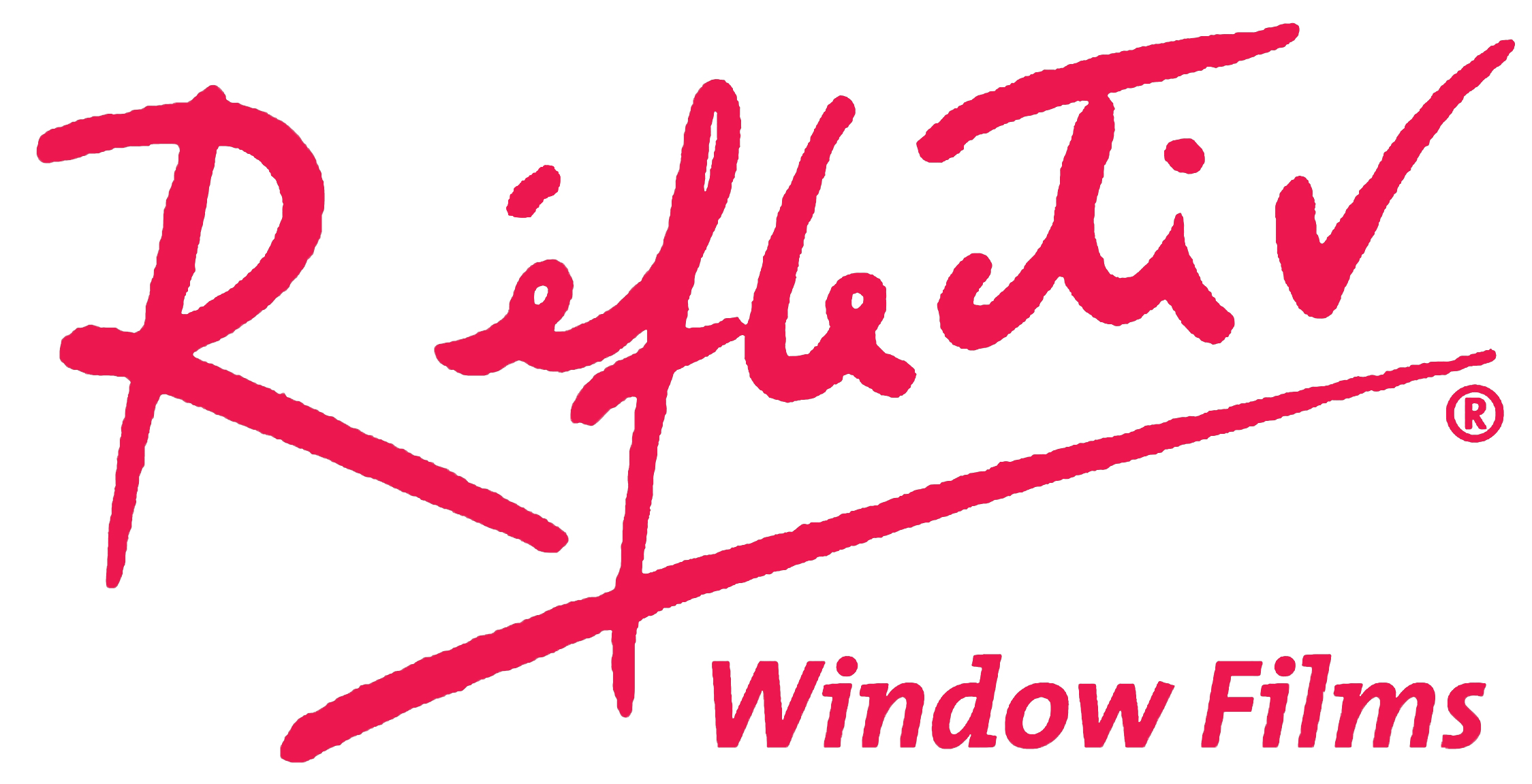 Reflectiv are a European leader for self-adhesive window films. Exporting products all over the world, demand for Reflectiv products continue to grow for both decorative and technical films.