MUTOH ValueJet 628X Eco-Solvent Printer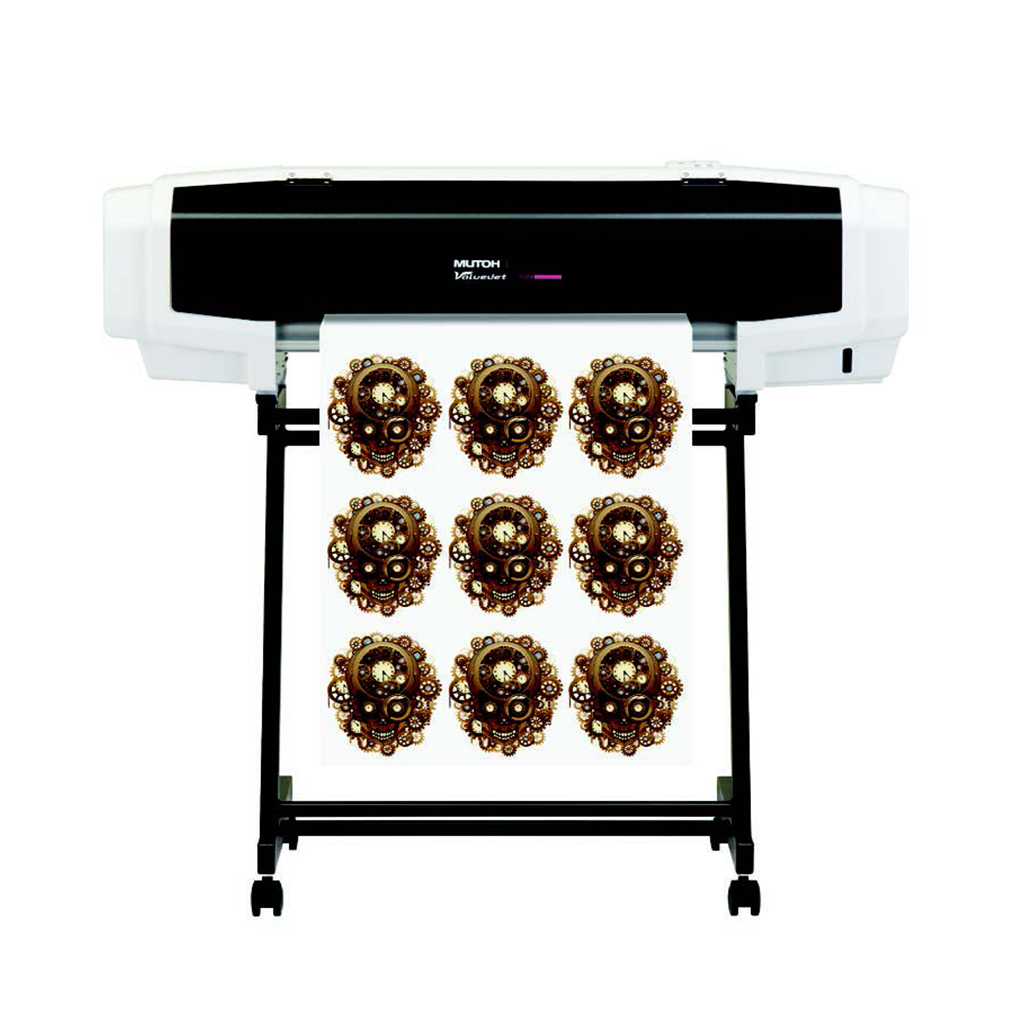 The "ValueJet 628X" Eco-Solvent Printer
The Mutoh ValueJet-628 is an Eco-Sol printer offering the choice of two ink configurations as well as DropMaster technology. With a maximum media width of 630mm (24.8") and built-in heaters, the printer supports two different combinations of up to six inks simultaneously, including 2 x CMYK or CMYK, Lc, Lm, inks. The VJ-628 is best in class for endless creative possibilities.
The VJ-628 offers great value for print shops, startups and design studios. Applications include printing vinyl, banners, stickers, specialty retail signage and prototypes.
The ValueJet 628 is a tabletop unit (as is the VC-600 Cutter), so you can run the entire production from one bench in your studio. You don't have to, of course, and that's why we also offer an optional stand to free up precious bench space.
Features:
Small 24 inch printer fits perfectly into any print shop
Print with Mutoh Eco-Ultra ink, up to 6 colours
Create custom clothing decals, stickers, indoor and outdoor signage and much more
Use on a table-top or with optional stand - and add a take-up unit for productivity