MUTOH ValueJet 1626UH UV Printer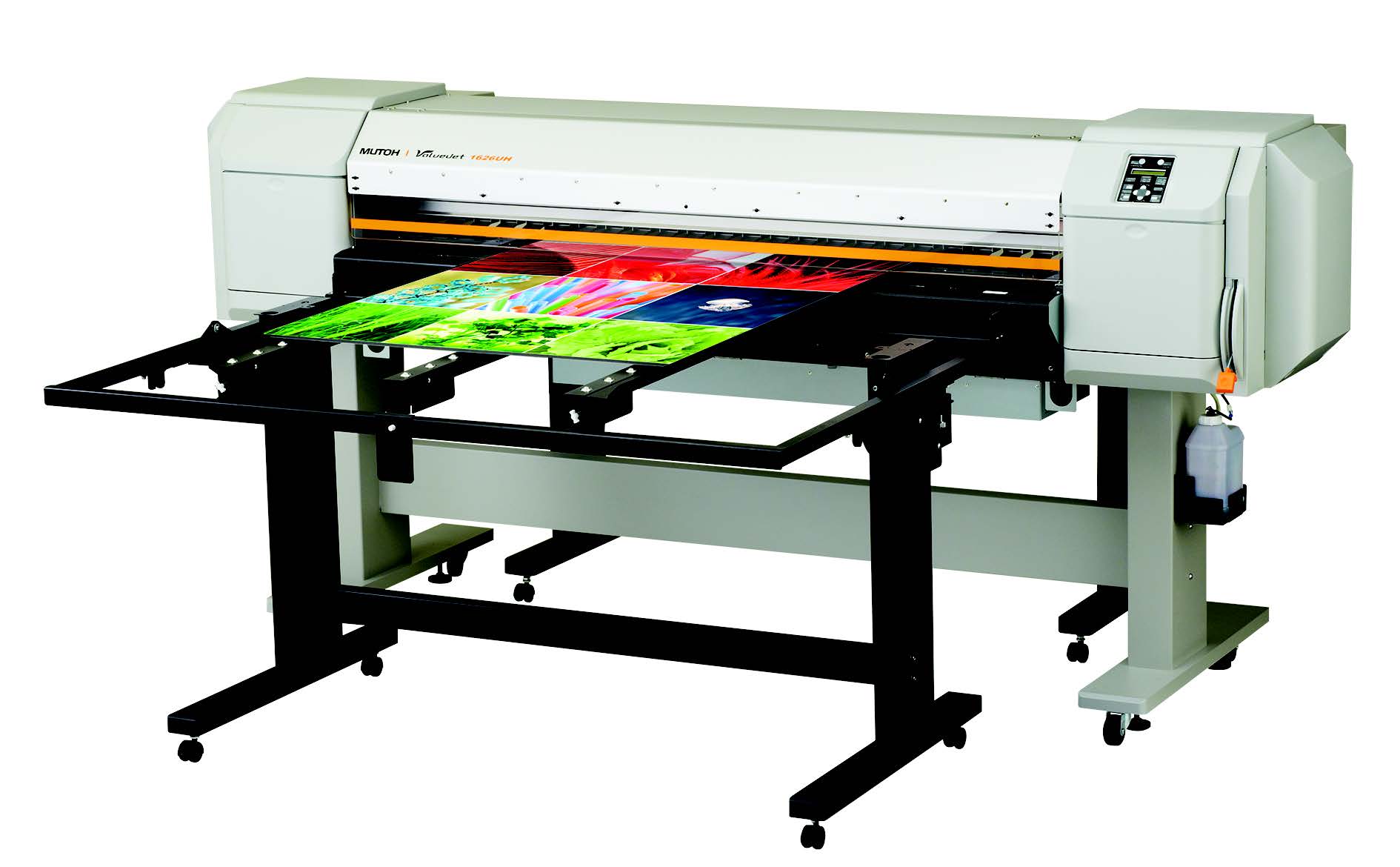 The "ValueJet 1626UH" UV Printer
The ValueJet 1626UH printer is the most affordable 64" UV-LED hybrid printer on the market.
Print to rigid substrates up to 15mm thick and roll-to-roll media up to 64" / 1625mm wide. Its dual function and multiple application design saves you valuable floor space and is ideal for printing rigid and flexible signage for indoor and outdoor use, point-of-sale displays; as well as packaging prototypes to name just some. Fold up the feed and output tables and roll them against the wall in a matter of moments when you're not printing rigid media to leave a roll-to-roll capable printer.
Configure the VJ-1626UH with either CMYK or CMYK plus White and Varnish inks according to your needs. Use the white ink for backlit panels and varnish for all over or spot gloss effects. These unique features make the VJ-1626UH a very versatile machine for any print shop. Your jobs are ready to ship once printed; no outgassing required.
Add the SpectroVue VM-10 spectrophotometer for recalibrating to keep your colour workflow consistent or for making additional colour profiles.
Features:
Print to rigid media 15mm thick
Print 1625mm (64") roll media
Mutoh's new LED UV CMYK, white & varnish inks are completely VOC-free and do not contain any hazardous air pollutants (non-HAP)
Ink is completely cured as it's printed - jobs are ready to ship. No out-gassing required
Tables for printing rigid media fold away when not needed
Add a Mutoh SpectroVue VM-10 spectrophotometer to re-calibrate or make your own colour profiles